Implementation and Support
With MBS Store Technology Solutions, college stores have the support they need to navigate the evolving collegiate retail industry. We provide the products, tools and support that stores need to ensure success now and in the future.
More sales, service and efficiency
Simplify business and impress customers with a comprehensive total-store system.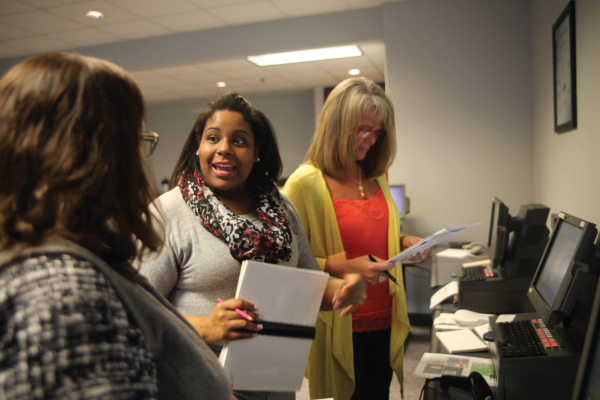 State-of-the-art Campus Store Support
Dedicated implementation team
Extensive client services support
Expert training services
The support we have received from the MBS team all the way through system implementation has been phenomenal.

Alyssa Milano-Hightower, MBA

Director of Enterprise Services, Lower Columbia College Bookstore
Ensuring campus store success and sustained growth
Dedicated implementation
Our implementation team provides project management to new customers and current MBS customers who are adding new products and services.
Expert training services
College stores have numerous training opportunities with MBS, including classroom, online, on-site and self-paced videos.
Extensive client support
With MBS Store Technology Solutions get 24/7 POS support, Toshiba on-site hardware support, a store-assigned client representative and call center support.
MBS Training Forums
The MBS Training Forums are a free biannual training event where attendees learn system tips and tricks, efficiencies, and network with other college stores.
LCC Bookstore Affordably Improves Its System's Functionality
When Lower Columbia College implemented a new retail system, they were impressed by the speed of implementation, support and additional functionality.