Dashboard Business Intelligence
A one-stop access point for all the information you need to make informed store decisions. Dashboard and Dashboard: Developer's Edition help you pull, compile, understand and analyze your store's data.
More sales, service and efficiency
Simplify business and impress customers with a comprehensive total-store system.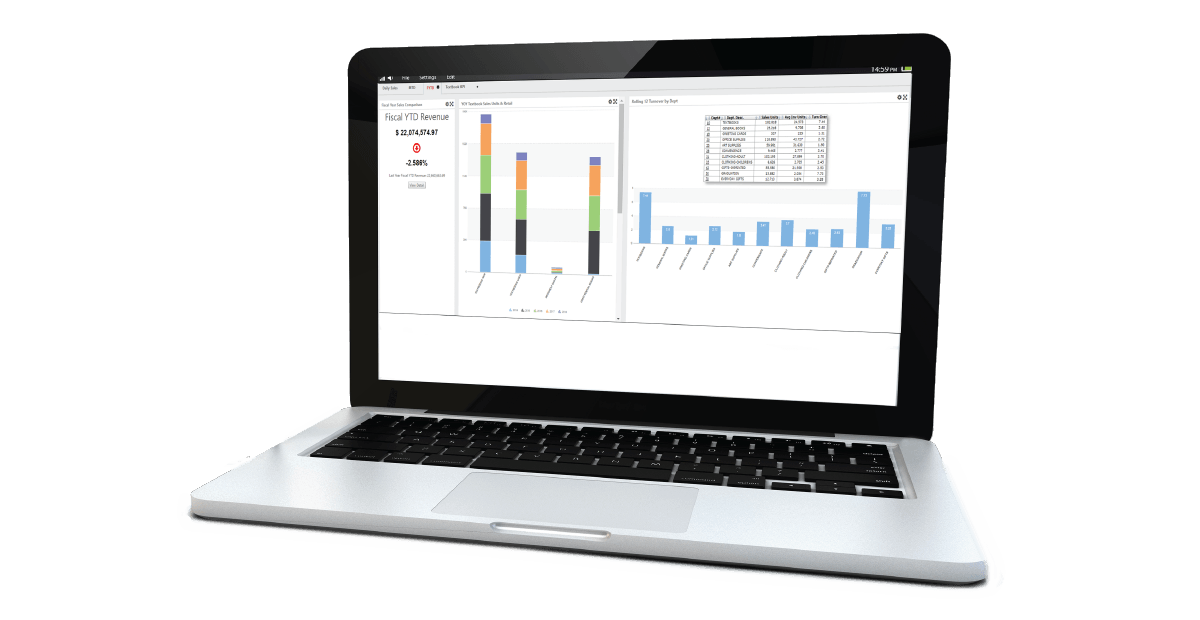 Fiscal YTD Revenue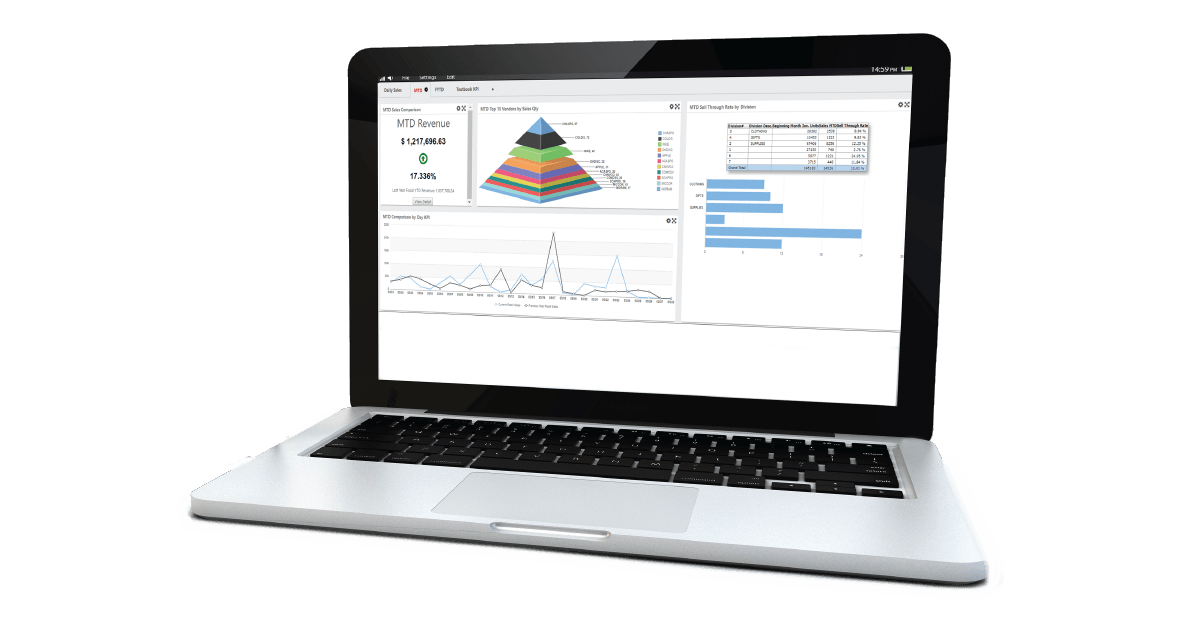 MTD Revenue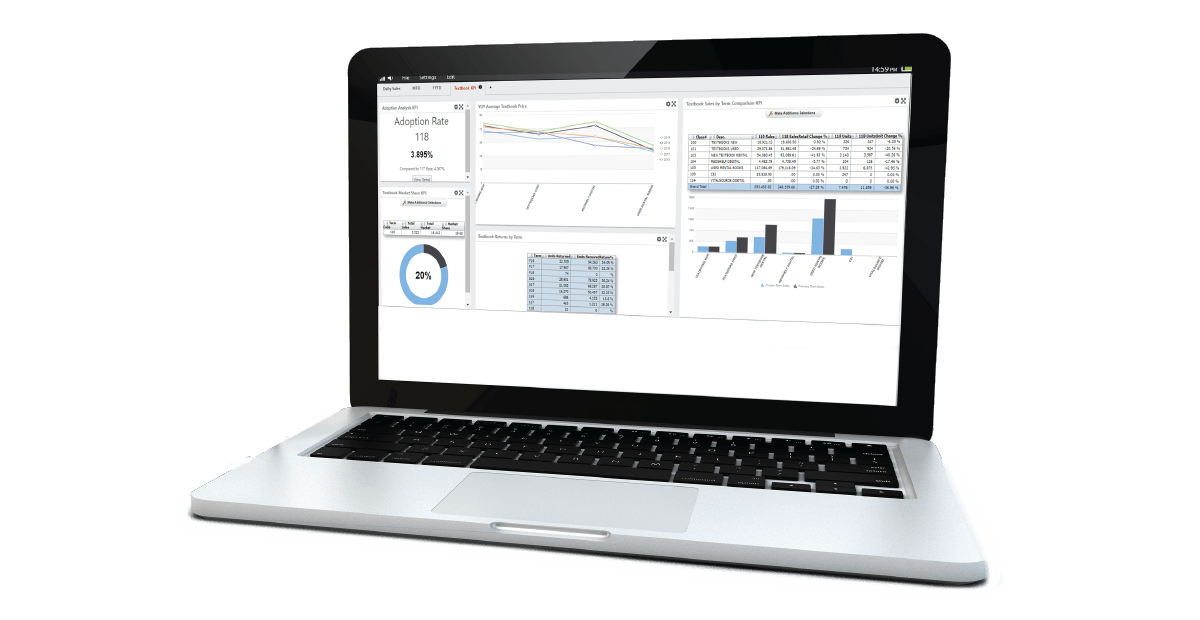 Key Performance Indicators (KPI) Dashboard
It gives me added confidence in the MBS system knowing that it can produce all of the information I need at a moment's notice. I think it's a great tool and I believe we'll be able to use it even more effectively as we learn more about the system.

Scott Heiman

Manager, Madison Area Technical College Bookstore
Make informed decisions with Business Intelligence
Key Performance Indicators (KPI)
KPIs allow you to analyze your data to quickly and accurately see the success of your organization.
Easy access
Access your information from any web browser.
Built-in reports
Identify trends and patterns with predefined KPI reports like daily sales, MTD and FYTD details, and Textbook options.
Easily customizable
Develop your KPI Dashboard to your specifications and requirements with additional customization options.
MATC Simplifies Staffing System-Wide Using Data
MATC store leadership makes informed, profitable decisions by managing data from nine store locations with Dashboard.