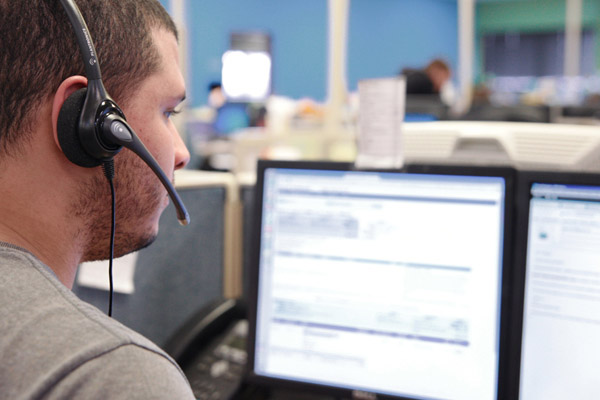 Customer service representative
Call Center
Job summary
Customer Service Representative
Part Time with the ability to flex up to 40 hours per week during peak periods (August, September and January)
We are seeking friendly, motivated individuals to join the MBS Direct Customer Care team. We are an inbound contact center servicing private K-12 and higher education institutions. The ideal candidate will be patient, have clear communication skills, a willingness to learn, be attentive to our customers' needs and the ability to adapt to the customers' emotional state or mood. Candidates need to have advanced computer skills and the ability to provide technical support to customers on digital products.
Duties:
Provide customer satisfaction through effective and timely resolution of a variety of customer inquires through phone, chat and email.
Digital Product Support
Walk customers through accessing digital content through our website
Utilize online tools to resolve digital product access issues
Act as customer liaison with publishers
Create trouble-tickets to ensure problem resolution
General Customer Support
Assist customers with untimely delivery and/or track packages
Act as liaison with shipping carriers to resolve delays or request rerouting of packages
Resolve book quality concerns
Correct order fulfillment errors
Provide information and walk customers through the course materials buyback procedures
Give authorization to and provide instructions for returns
Utilize internal database to provide product information to customers
Correspond with internal departments on resolution of concerns reported by customers
Order Placement
Assist customers with general website navigation
Assist customers with placing an order over the phone or on our website
Verify availability of institutional funds
Various other duties as assigned.
Desired Skills:
Excellent verbal and written communication skills are essential.
Ability to handle difficult customer situations with confidence while maintaining a calm demeanor.
Ability to consistently demonstrate positive and cooperative behavior with customers and coworkers.
Must be capable of independent work and possess logical problem-solving skills.
Qualifications:
Developed technical skills relating to software, hardware, and operating systems.
Experience with computer applications (Microsoft Office and Adobeproducts)
Excellent knowledge of Internet Browsers (Edge, Firefox, Chrome, and Safari)
Must be willing to work weekends.
Minimum one year of previous customer service experience preferred.
EEO/AA Veteran/Disabled